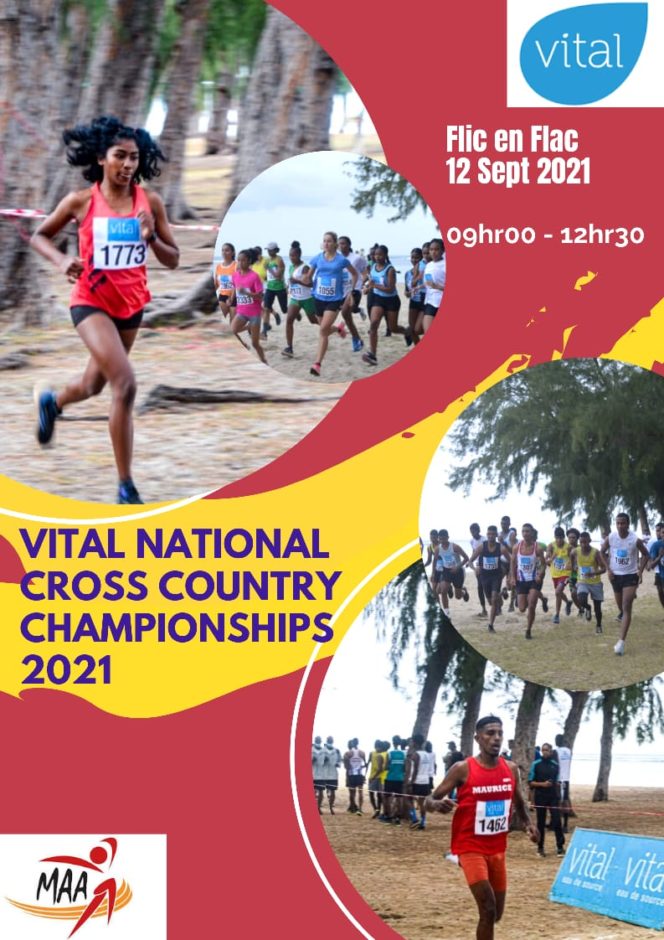 ALL CLUBS, REGIONS
Dear All,
We have the pleasure to confirm that the final of the 2021 Vital National Cross-Country League and Championships will be organised on Sunday 12 September at Flic en Flac from 09:00hrs to 12:30hrs.
Please find  the start list as well as the course plans.
We remind you all that all requested Sanitary Measures and distancing must be observed. We take this opportunity to thank you all for your support and collaboration.
Team Leaders/Coaches are kindly requested to collect the bibs of their new participants on Wednesday 08 and Thursday 09 September 2021 from 10.00hrs to 16.00hrs at Nebiolo House, Reduit.
It is to be noted that participants must report to the Call Room at least 20 minutes before the start of their races.
Course Plan – Flic en Flac-12-9-2021 FINAL
Start List XC – 12 Sept 2021-GIRLS