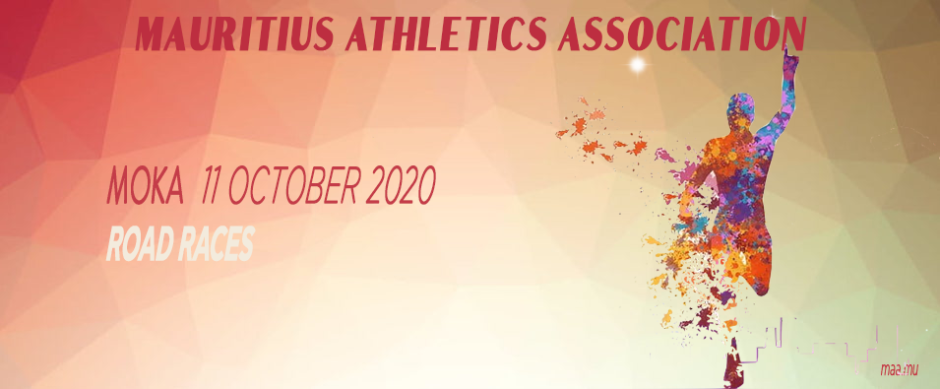 ALL CLUBS/RTCs
REGIONS
Dear All,
We have the pleasure to confirm that the 2nd Road Race Competitions will be organised on Sunday 11 October 2020 on the following distances.
2.5 km, 5 km, and 15 km.
The 2 shortest races will be opened to non MAA License holders too.
Please find  the Course Plan.
The start and the finish will be at Maryse Justin Stadium.
Kindly return back the enclosed Participation Form by 05 October 2020 at latest.
Participation Form – Road Race 11.10.20