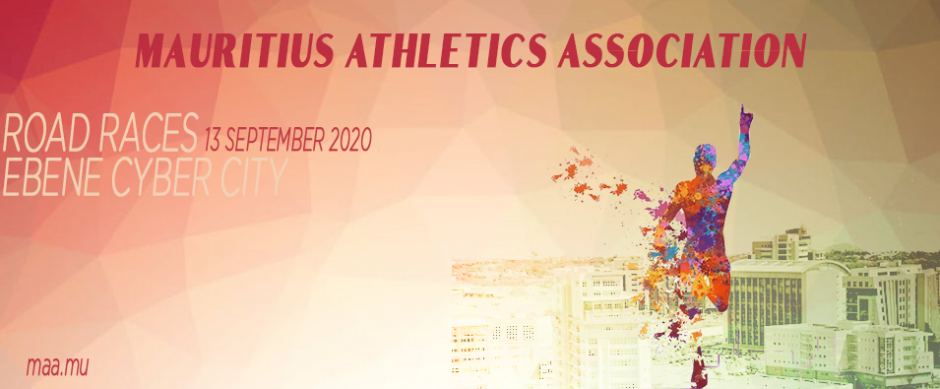 ALL PRESIDENTS
CLUBS & REGIONAL COMMITTEES
ROAD RACES
We have the pleasure to inform you that we are organizing in collaboration with the Quatre Bornes Regional Athletics Committee a Road Race Competition on Sunday 13 September 2020 within the vicinity of Ebene Cyber City as from 08.00 hrs.
The following races will be organized for both Men and Women:
The participants for the 2 shortest races do not need to be holders of a valid MAA Licence.
Please find the Course Plan and a Participation Form  for your kind consideration.