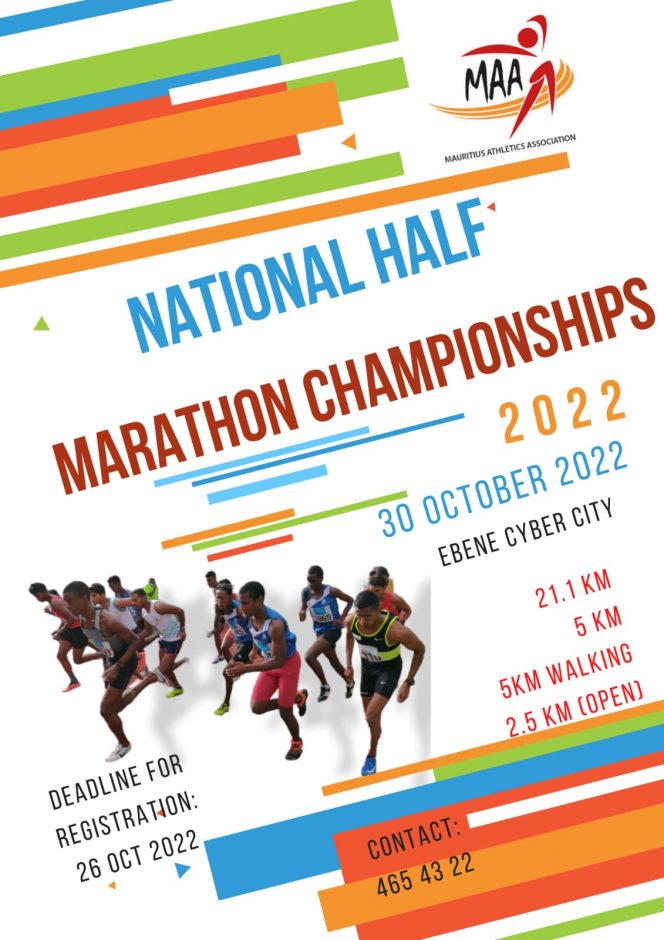 Dear All,
NATIONAL HALF MARATHON CHAMPIONSHIPS
30 OCTOBER 2022
We have the pleasure to invite you all to the National Half Marathon Championships which will be organized at Ebene on Sunday 30 October 2022 as from 07:30hrs. A 5 km race, a 5 km walking event and a Fun Run will also be on the programme.
Please find the Course Plan Participation Form have to be fill and return back to this office by 26 October at latest.
Our thanks for your support and collaboration.