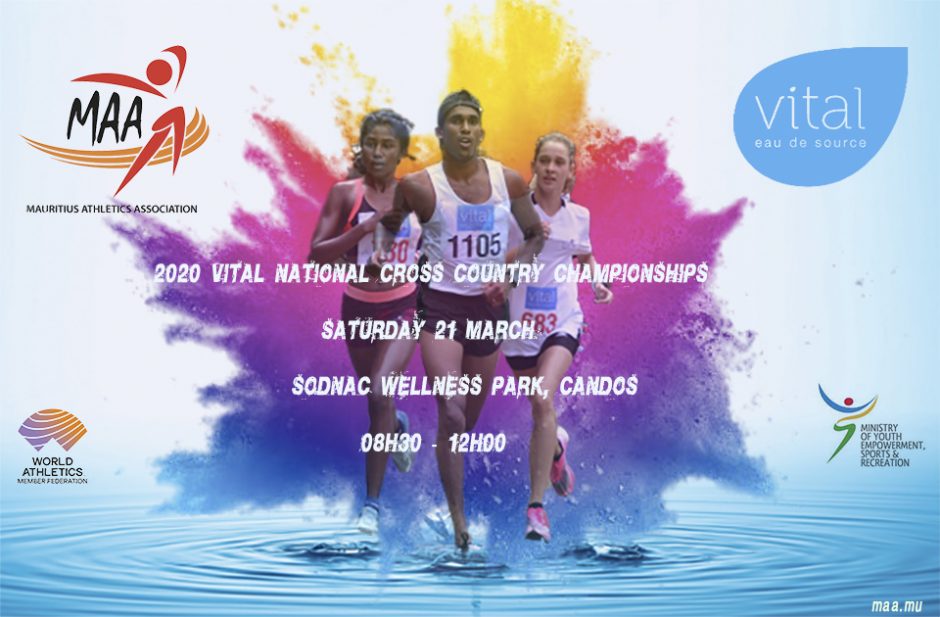 16th March 2020
PRESIDENTS/SECRETARIES & COACHES
OF CLUBS/REGIONS
Dear All,
(1)    FINAL LEG – SODNAC WELLNESS PARK, CANDOS – PROVISIONAL START LIST
Please find  the Provisional Start List for Final Leg  – Sodnac Wellness Park, CANDOS (21.3.20) – sorted (i) By Categories and (ii) By Clubs.
It is your responsibility to check and report any discrepancies by  Tuesday 17th March 2020 at Noon.
Note : Please send only new entries and withdrawals from this Final leg. DO NOT REPEAT AN ENTRY THAT IS ALREADY ON THE START LIST.
(2)    RETURN OF UNUSED BIBS TO MAA
MAA Records show that almost 200 bibs have been issued in relation to entries made by the Club Officers and yet these athletes have not participated in any of the past three legs of the Vital Cross 2020 – Refer to List attached.
Unless these athletes will participate in the Final Leg at Candos, you are invited to return these bibs to MAA by Tuesday 17th March 2020 by Noon so that we can re-allocate these bibs to new participants.
Kindly note that should a registered athlete not participate in any (at least one) of the 5 legs of the Vital Cross 2020, a Non-Show Fee of Rs 100/- per athlete will be applied (Refer to the participation Rules). This Fee will not be applied if the bibs are returned to MAA as stated above – that is by Tuesday 17th March 2020 by Noon.
(3)    COMPUTATION OF LEAGUE RANKINGS
With the cancellation of the Leg4 at Curepipe, the League rankings (Individual & Clubs) will be computed on the best three out of four rankings.
Cross Country 2020 – Sodnac Track #4 – (21.3.20)
CROSS 2020 – L5 – Candos (21.3.20) – CLUBS {Provisional Entries}
CROSS 2020 – L5 – Candos (21.3.20) – CATEGORIES {Provisional Entries}